Note
A community-sponsored advertisement-free tech blog. Join the revolution of making the web ad-free by
supporting me
.
Last updated on November 11th, 2019
Nerds United Alpha (NUA) just recently came back with yet another event based on AI & GPUs, named – 'NUA Dev On Meetup v1.2', in Hyderabad on 20th October. The participants mainly were, working professionals and a few bunch of students. Unlike the previous one, this meetup primarily emphasized on GPU Optimization techniques and some new Jetson Nano demos, with support from Team Nvidia once again.
In addition, there were several important topics based on AI, backed by guest speakers across MNCs and startups, to motivate the audience.
A Different Venue
Contrary to the past events that were organized in colleges and hotels, this NUA Dev Meet was hosted in Cokarma, a co-working space. The startup inspired ambience, was sufficient to drive the adrenaline of the participants.
GPU Optimization & Nvidia Dev Talk
It was a privilege for the audience to gain a deep insight to GPU optimization techniques for Deep Learning. Pooja Venkatesh (AI DevRel, Nvidia) presented an informative session on DeepStream (AI based streaming analytics toolkit) & TensorRT (platform for accelerated deep learning inference) with Nvidia GPUs.
Starting off with DeepStream architecture, the honorary guest speaker took the audience through the concepts of precision calliberation for TensorRT inference. The knowledge gained was ample enough to get started with both the key technologies by Nvidia for streaming analytics.
Pooja, also happened to introduce the innovative functionality of Nvidia Metropolis with a use-case example, as mentioned above. Nvidia Metropolis leverages Deepstream SDK, TensorRT and a Transfer Learning Toolkit, to infer, deploy and monitor applications for smart cities. Accelerated Streaming Analytics couldn't be any better.
By using pre-integrated NGC containers and an already optimized accelerated streaming analytics workflow, developers can build, deploy in production and operate their AI based streaming application, in a fairly less amount of time.
Let's Play With Jetson & CuPy
Followed by an exhilarating session, Amlan Panigrahi (NUA Admin), showcased the power of the tiny Embedded SoC Jeston Nano, with new examples. Starting with the typical CPU vs GPU computational comparison, the audience got to witness live object detection demo with the tiny monster.
A model pre-trained with GoogleNet, was inferred with TensorRT for the same. One can, refer the 'Hello AI World' git repository by Nvidia, to gain further insight. Jetson Nano is also capable of running DeepStream.
With the recent Tegra for Linux update, one can get started with deploying their applications powered by DeepStream on Jetson Nano. A sample application was executed to enlighten the participants about the same, seeing which they were delighted.
Getting to GPU Basics
Sandesh Yadiyapur (Former Nvidia Engineer & Current Section Manager, AMD), presented an entertaining talk about GPU architecture and working principle. He augmented the session by introducing basic industrial design principles and GPU performance capabilities.
The spokesperson correlated GPU performance calliberation by enlisting a few gaming examples. For instance, how a simple headshot physics-render in any shooting game differs, when you tend to use a superior GPU.
Into Computer Vision & Virtual Reality
From Loop Reality (a VR startup), Gourav Kondadadi (Data Scientist), took the opportunity to present about Computer Vision & Virtual Reality. The young intellectual started off with the concepts of Computer Vision with Convolutional Neural Networks.
Also an ambassador of AIMed, Gourav also happened to talk about Computer Vision in Healthcare. Some of the use-cases presented by him were, Diabetic Retinopathy and Intracranial Brain Hemorrhage.
The audience was then made to dive into the concepts and use cases of Virtual Reality. The spokesperson highlighted, "It is not just about fun and games. The patent race is on. Businesses and startups are expanding in the VR domain."
Furthermore, he also illustrated conceptual examples like VR Remote Surgery, where a doctor can operate a patient remotely from any location, thus saving time and cost. "However, to make such projects happen, 5G connectivity should be a top priority", the VR professional quoted.
Link to Gourav's deck: Computer Vision & VR.pptx
AI in Africa
It was a delight for the audience to witness a talk from an international delegate. Godson K. Kalipe (Data Science Intern, Activa Inc), proved every one that Wakanda truly exists. The Togo citizen talked about "AI in Africa" and immersed the listeners, as if they were present in the rising continent.
In the past few years, Africa has seen many MNCs, startups and educational institutions, performing extreme developments in AI technologies. It's nothing new and the world has already started noticing its effect.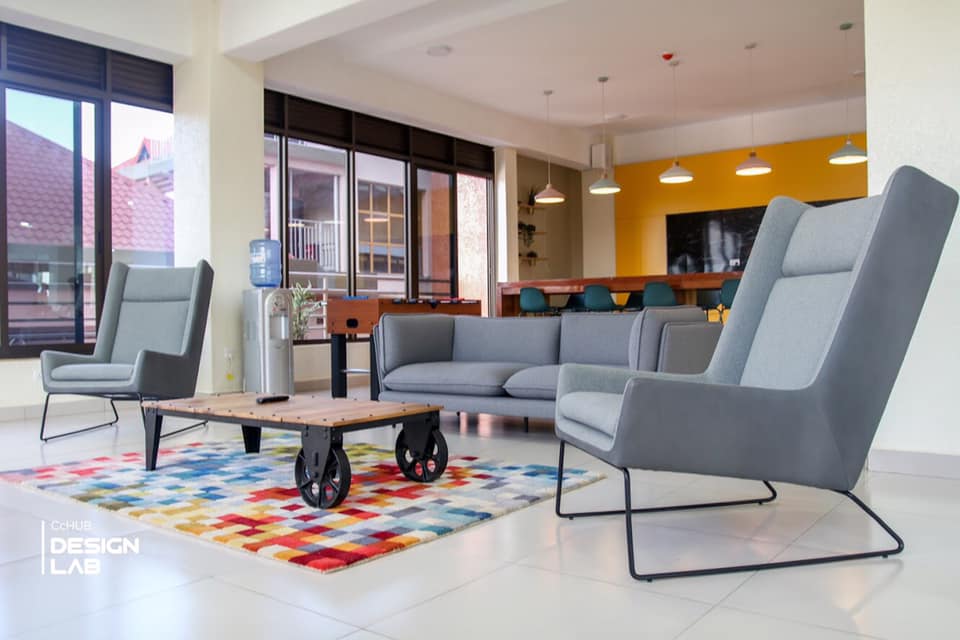 As elucidated by Godson, DeepQuest AI, is a trending AI-based startup in Africa, backed by organizations like Facebook & Co-Creation Hub. The emerging firm, is known for its state of the art frameworks and libraries based on Computer Vision.
Most noteworthy, another startup named RxAll Inc., founded in 2015, is a digital pharmacy that leverages AI to solve drug counterfeiting. The company claims its premier product, 'Rx Scanner', to be the world's first drug authenticator, and has clients not only in African nations, but also, places in different parts of the world, that are often victim of fake medicines.
One of the notable non-profit efforts mentioned by Godson was, "NLP Resources For African Languages". The idea happens to be an initiative by Kathleen Siminyu (Regional Network Coordinator, AI for Development in Africa), to remove language as a barrier for global economic progress.
Link To Godson's Deck: AI in Africa.pptx
Is Data Science Being Practiced Correctly?
Are the IT companies adopting the correct Data Science approach to solving their business problems? More importantly, are the various teams being ignorant towards the most simple and obvious things? Lastly, are they actually solving the business problem or just going round and round?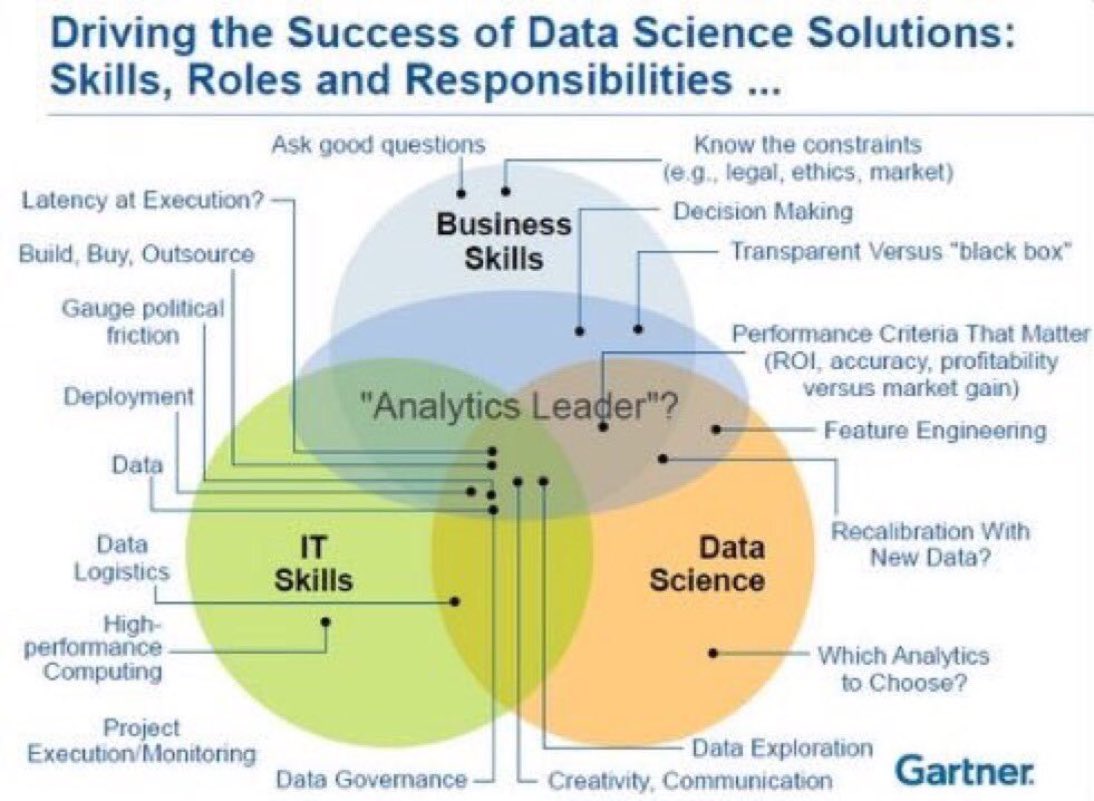 Such concerns were illustrated with real-time scenario in the contemporary IT world, by Dheeraj Kura (Data Scientist, Accenture). The intellectual explained the ideal example of an 'analytics leader' with a Gartner chart, as mentioned above.
He also stressed on the fact that to drive yourself towards a successful approach to solving a business problem, it's important to understand it properly first, and then act on it.
"We spend too much time on what is urgent, not what is important", as highlighted by Dheeraj to cite the current mindset of professionals in data science organizations. He further explained the responsibilities and characteristics depicting a Data Scientist and a Data Engineer, with 'Maths' and "Statistics" as the common traits.
In addition, the intellectual also exhibited the key to a successful data visualization with a perfect blend of information, story, goal and visual form.
Link to Dheeraj's Deck: Data Science Best Practices.pptx
Testimonials
Post-meetup, the participants thanked the organizers, gave valuable feedback and encouraged to conduct more GPU oriented events. We have included some of the amazing testimonials for your reference.
"I have been a part of NUA Dev On community for a while now. I was really excited when I came to know that there was going to be a Meet-Up in the city. I knew I was going to learn some cool stuff. It was really fun listening to all the speakers. Most importantly, I got to know how a GPU can outperform a CPU. Exploring the Nvidia technologies with Jetson Nano was new and exciting. Gaining some insight on the concepts of 'Computer Vision' was an eye-opener. Last but not the least, getting to know about the progress Africa has made in AI, was something unique. Who knew that they have an amazing device like RxALL to detect fake drugs?" – Koushik Barghava (Engg. Student, St. Martins's Engineering College)
"One of the most fun times I ever had was at the NUA Meetup. The people there were from a wide range of backgrounds, but had one thing in common, they were fun-loving. The talk about AI in Africa really opened my mind. GPU programming is now giving me sleepless nights thanks to this session. It hooked me on the topic, so I stay up all night learning and exploring more and more how awesome GPU is and how I can harness it. Nvidia Jetson is just too cool. The DeepStream and TensorRT technologies are just too awesome. The meetup was not only fun, but I also learnt more than I ever learnt in a semester. I am proud to be a nerd and a part of NUA." – Devesh Tarasia (Andromeida Maritime Solutions Pvt. Ltd.)
"NUA developers meet is one of those events where the promise of a perfect blend between learning, networking and fun is kept at its best! I had the opportunity to attend one of their meetups in the past and I was impressed by the drastic improvement in the quality of the event this time. The speakers were all very established in their area of expertise and opened to giving as much as they could. I, myself was exposed to new tools that have already started helping me in my day-to-day work in video analytics. As a speaker, I also appreciated the reactivity of the community where everyone was extremely curious and opened to learn and build with each other. Overall, a great experience and I see it growing to be one of the best AI rendezvous in Hyderabad, that more and more AI enthusiasts will be looking forward to." – Godson K. Kalipe (Guest Speaker, Data Science Intern & Citizen of Togo)
What's Next?
NUA is definitely onto spreading more awareness about GPUs, and certainly there are a lot of upcoming meetups in-store for gamers, researchers and developers in the mere future. We shall keep you posted. If you are interested to be a part of NUA community and gain knowledge about GPUs, kindly feel free to drop us a message.
Wonderful Snaps contributed by – Amitanshu Tripathy & Sandesh Yadiyapur