Last updated on December 4th, 2018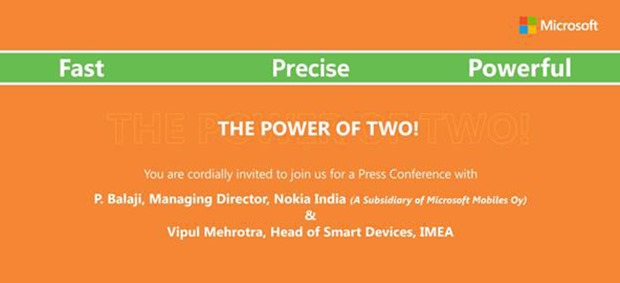 Microsoft announce the launch of the first Dual-Sim Windows Phone in India earlier today.The Company sent invitations Indian tech press for the release on 12th May 2014.
The name hasn't been confirmed yet as Microsoft regards this phone as "The Power Of Two",but rumors state that it would be named as Nokia Lumia 630.Microsoft considers Dual-Sim as a desired feature in Indian Market. The Price of this phone will cross around Rs 10,000.