Note
A community-sponsored advertisement-free tech blog. Join the revolution of making the web ad-free by
supporting me
.
Last updated on February 15th, 2016
A few days back at IFA 2015, Berlin, ROG announced their next generation Flagship laptops. Yes, the PC giant is launching their all-new G752 series which will include 4k gaming at 60FPS. The laptops hereby- G752VL, G752VT and G752VY caught my eyes with their state of the art designs. The laptops will hit the market somewhat at Q4 this year.
What made me write this article is the razer sharp design of the laptops. The previous laptops were simple in design with two exhausts in the back and only with black color. Alienware dominated in designs of their laptop until I saw this and believe me folks after seeing the Silver-Yellow color combo and the afterburner like slick and edgy exhaust design will kick Alienware's butt this time! The Armour Titanium and Plasma Copper color sceheme with red glowing ROG logo is really kickass. Obviously with price-specs ratio, ASUS still kicked Alienware but with this design this will most probably be the ASUS Year.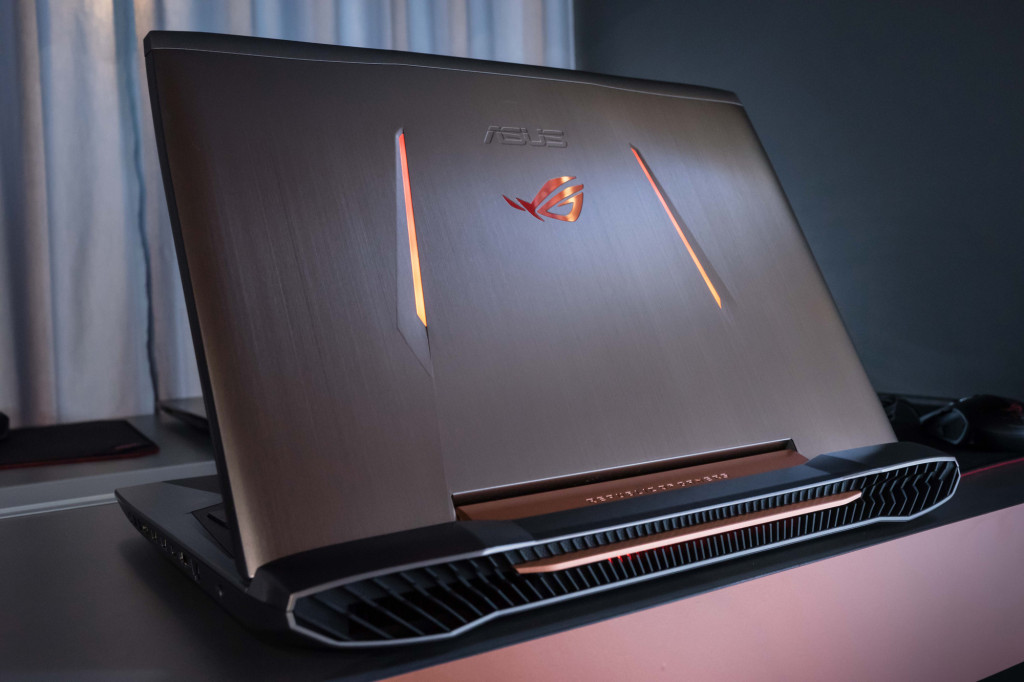 The 17-inch laptops are equipped with latest Intel's 6th generation Core i7 SkyLake processors . ASUS didn't clear out which GPU it will come with but the previous G751's successor is most probably gonna come with 980M. The laptops will feature Windows 10 of course and 128GB SSD atleast. They will also include DDR4 RAMs. Check the detailed specs below!
The laptops start at $1499 which is still not final yet.
Not only G752 but ROG also announced their new laptop series GX700 which will feature the world's first water cooling system for a laptop. ASUS didn't reveal much about their GX series but they are also likely gonna come with SkyLake processors and may feature the latest AMD Fury X GPUs. While they give us more information in future we can only do nothing but wait! Stay tuned for more!